Quality Assurance Services
Arkisol has a strong team to support your organization in building and executing testing solutions. We have expertise to do functional, automation or performance testing. Our team ensures your solutions will have zero defects and on-time delivery
What is Testing Service or TaaS?
With the adoption of Agile methodology and DevOps processes, developers must test the product themselves. However, industry experts impress upon the fact that the development team must not test their products. There is a need for Quality Assurance specialists. With the increasing demand for SaaS applications, there is also demand for esters for these applications. 
Arkisol makes a difference here.  Our innovative Testing as a Service (TaaS) model helps cost reduction and improving service for your product. At Arkisol we follow advanced Testing Techniques to evaluate a system or a component with the objective to find if it complies with your requirements. Testing of a system helps to identify disparities, inaccuracies, or any kind of absent requirements differing from the actual requirements.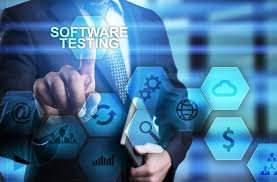 Strategic Consultancy – Arkisol leverages consultants with the appropriate mix of skills and experience across an array of processes, tools, and technologies to work with customers. We help enterprises achieve strategic business growth, committed ROI, and quicker time-to-market. Arkisol creates a centralized testing function, helps improve efficiency, optimizes people/tool utilization, and reduces testing costs.
Testing as a Service – Arkisol Testing as a Service (TaaS) provides organizations with a significant opportunity to deploy testing into their environments without having to scale up headcount and its associated logistics. With TaaS, you can utilize our team across your critical business processes. We will identify parts of your business that need automation coverage, capture business processes, build automation, and continuously execute and modify the test automation.
Test Suite Development –

Arkisol is the preferred partner for customers who want to deploy faster and better test automation solutions. Our practice has strong Certified specialists who use a unique combination of test automation expertise and deep business process domain knowledge across all popular enterprise applications.

Run & Maintain Services – Our experienced test automation consultants ensure that your end-to-end business process are discovered, documented. The also ensure testing initiatives remain resilient and aligned to business needs. We offer maintenance and execution of business process testing, both in a dedicated or shared services model. Leverage our shared services model for the support you need, to provide both higher quality and lower cost option.