What is Testing Service or TaaS?
With the adoption of Agile methodology and DevOps processes, developers must test the product themselves. However, industry experts impress upon the fact that the development team must not test their products. There is a need for Quality Assurance specialists. With the increasing demand for SaaS applications, there is also demand for esters for these applications. Arkisol makes a difference here.  Our innovative Testing as a Service (TaaS) model helps cost reduction and improving service for your product.
At Arkisol we follow advanced Testing Techniques to evaluate a system or a component with the objective to find if it complies with your requirements. Testing of a system helps to identify disparities, inaccuracies, or any kind of absent requirements differing from the actual requirements.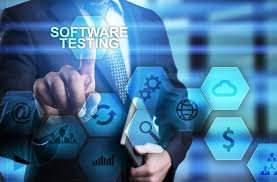 At Arkisol, we deliver world-class testing consulting solutions to our clients in the following areas: 
Meeting Testing requirements in the SaaS application domain as there is significant growth for SaaS apps in every organization.

Providing right personnel with Testing expertise for Clients who have testing needs and are struggling to find the right people and engage them for a specific project.
Delivering world-class consulting services to Clients who are struggling to find the right people with the testing expertise and engage them for a specific product. 
.